The Yealink UH34 Mono is a professional USB wired headset with crystal clear audio. The UH34 offers a lightweight form factor that is comfortable to wear, even for an entire workday. It's suitable for workers who spend a lot of time wearing headsets for voice communications. Provided with Yealink USB Connect software and Yealink Device Management Platform/ Cloud Service.
Yealink UH34 Mono Key Features
Flexible Plug-and-Play connectivity
Noise-canceling microphone and passive noise cancellation
Native integration
Excellent audio performance
All day wearing comfort
Intuitive controller
Ultra lightweight design
Easy management
Ultra Lightweight Design
With full capability, the UH34 only weights 82.5g for the Mono and 118g for the Dual, which is 10%-30% lighter than other headsets in the same range. The extremely lightweight design enables all-day wearing comfortable without pressure.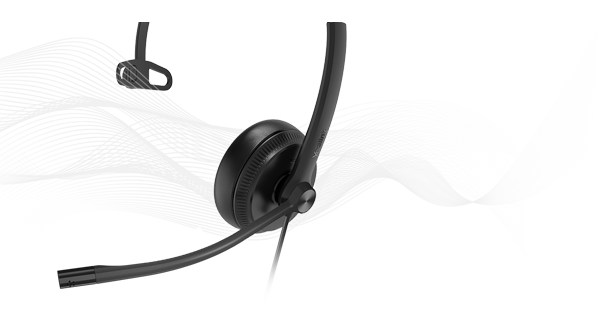 All Day Wearing Comfort
Designed with replaceable soft leather (UH34) and foamy (UH34 Lite) ear cushions, the headset can softly cover the ear and support long conference calls, which keeps you enjoying supreme comfort all the time.
Flexible Plug-and-Play Connectivity
Runs right out of the box, a USB plug-and-play setup makes the connectivity to PC at ease. You can enjoy a reliable call experience with soft clients. Perfect match with Yealink IP phones give you optimized audio quality.
Intuitive Control Unit
In-line call controller with LED indicators, making managing of calls easy. You can answer and end calls quickly and easily, control volume and mute the line directly from the control unit.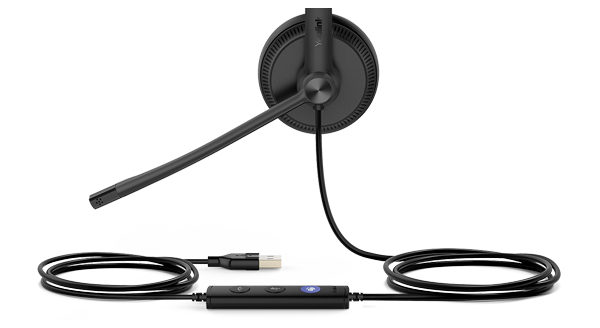 High-Quality Audio Experience
Made for calls and music, UH34/UH34 Lite is kitted out with a high signal-to-noise ratio speaker and independent cavity design. The passive noise cancellation creates a richer and clearer conversation with reduced background noise.
Easy Management
Proven to be reliable, and integrated with Yealink USB Connect Software, the Yealink Device Management Platform/Cloud Service makes it easy to manage the devices.