Share presentations securely via Wi-Fi or Ethernet with the AVer AW200 4K Wireless Presentation System. One receiver and 2 transmitter pods are included, enabling wireless or wired streaming of media at up to 4K resolution. Each AVer 4K Pod has an HDMI and Mini DisplayPort™ input to support a variety of device types. Use as a standalone wireless presentation system for your conference room or plug it into your existing network for an integrated user experience!
Add an AVer AW200 4K Wireless Presentation System to your AVer EVC or SVC Video Conferencing systems and enjoy an unforgettable experience while making presentations during your video conferencing session. What's more, it is compatible with other video conferencing systems with HDMI input port for presentation.
No app required
Plug and play design doesn't need additional software or drivers for easy installation. The Pod features a single button to tap to initiate sharing.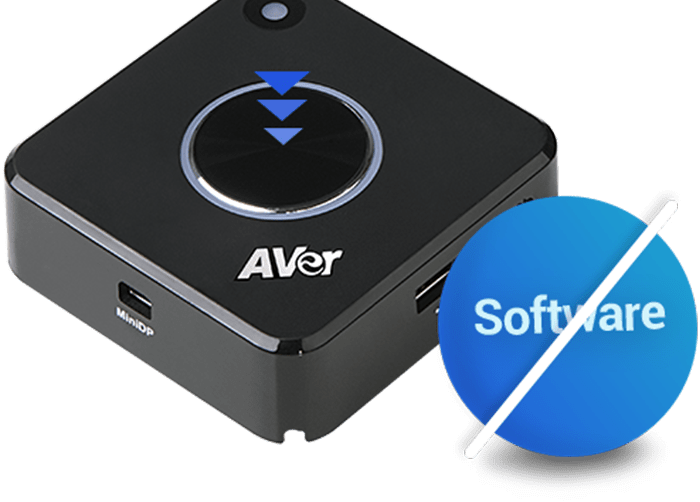 Supports Split-Screen display of up to four sources
The AW200 allows up to four input sources to share the screen simultaneously.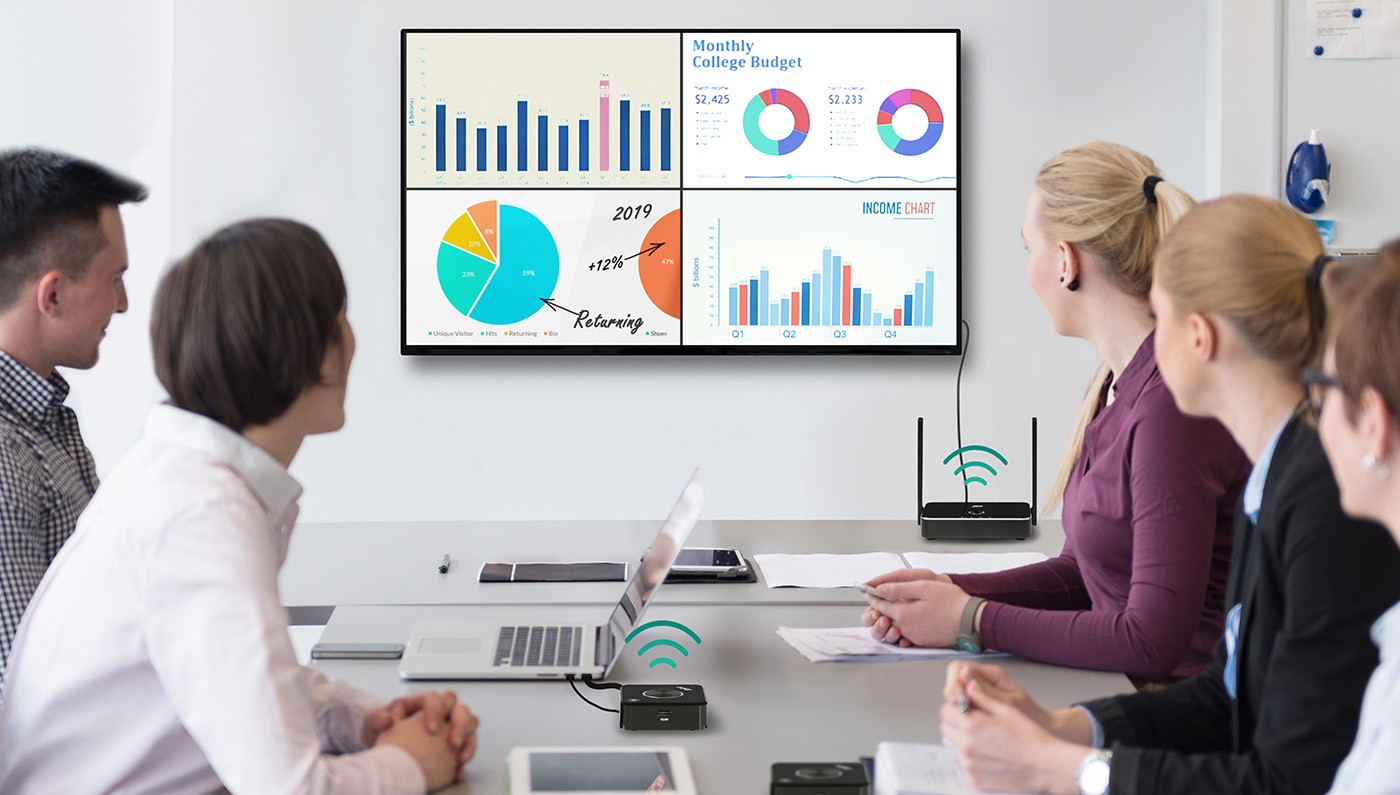 Engineered for easy management
Each AW200 receiver comes with its own web management interface.