AVer EP65 is an interactive touchscreen panel for Zoom Rooms. EP65 is a 65″ 4k display with 20 point touch support, 4k camera with Sony Exmor sensor, 13-element microphone array, and stereo speakers—all in one unit. EP65 was designed for Zoom Rooms and comes with Zoom preinstalled, giving you a seamless, professional conferencing and collaboration experience. Video conference in beautiful HD, share presentations, collaborate together, use it as a whiteboard or for digital signage, and much, much more with AVer EP65!
All-in-One Touch Panel with Zoom Rooms
Take advantage of the advanced business productivity that comes with the AVer EP65! This all-in-one display for enterprises is fully loaded with a 4K P-CAP touch panel, a Windows 10 IoT Intel i7-7700 Processor, a 4K camera, and Zoom Rooms integration. Share ideas face-to-face without worrying about distance.
As an LED display, AVer EP65 offers 4k resolution with a 16:9 aspect ratio and an excellent 1200:1 typical contrast ratio for inky blacks. It is a projected/passive capacitive touchscreen display, supporting 10 points for writing and 20 points for touching, so multiple team members can actively collaborate at one time. The durable, toughened glass has anti-glare and anti-fingerprint coatings to keep the displayed content clear. It has a pen holder for the included Active Pen stylus. It has a wealth of interfaces for connecting peripherals, including two HDMI 2.0 inputs and a PC module slot for the included AVer OPS-Z1 PC Module. And it is simple to install using the 600x400mm VESA mounting bracket.
EP65 has a built-in 4k camera with a fixed 3.37mm lens. The camera uses a high-quality Sony Exmor 4k CMOS sensor and 2D noise reduction to take clear, natural video. It has a wide-angle diagonal field of view of 94° to bring all the faces into the conversation, even people sitting near the display. The built-in 13-element, far-field microphone array has beam-forming capabilities to provide crisp, distraction-free audio, improving the group call experience. The built-in dual 12W speakers give you clear sound.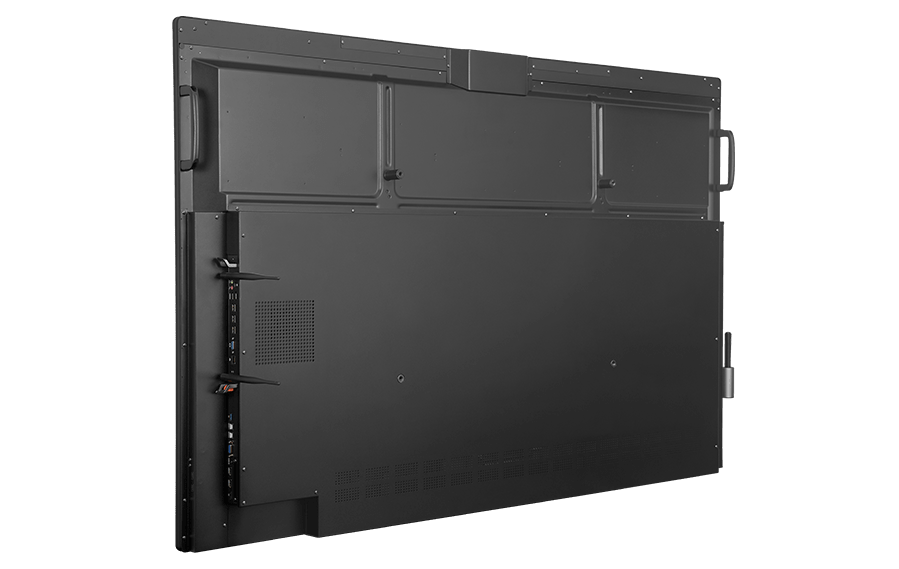 EP65 comes with an Aver OPS-Z1 PC module that slots directly in the display to drive your conferences. OPS-Z1 comes with Zoom Rooms software preloaded. It runs Windows 10 IoT using a high-powered Intel Core i7-7700 3.6GHz 65W CPU and Intel HD630. Connect to your network using Gigabit Ethernet or the Intel 802.11ac Wi-Fi radio with two antennas. The PC module also supports Bluetooth 4.0 for wireless connectivity. It improves the conferencing experience with an integrated high-definition stereo sound card, making your conferences sound that much more lifelike.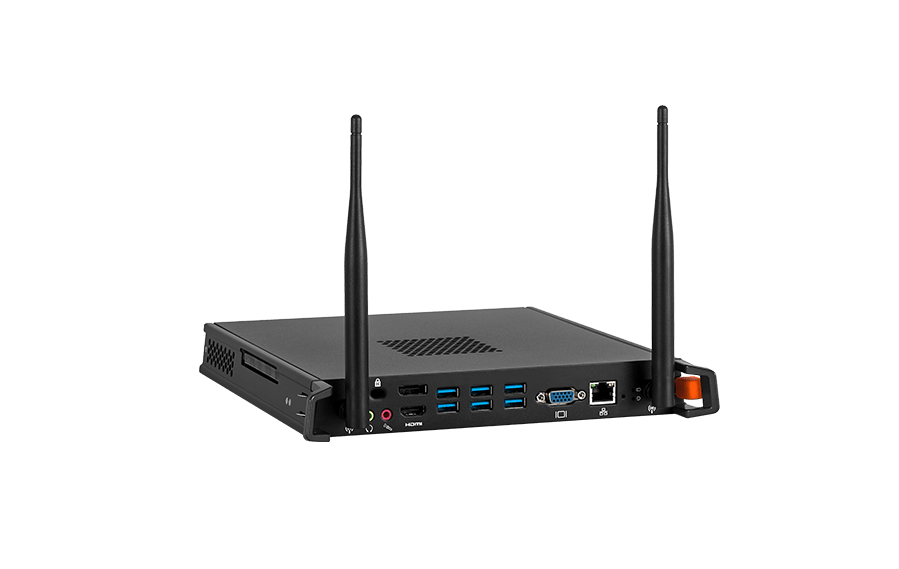 For a complete, all-in-one solution for conferencing with Zoom Rooms, try AVer EP65!